A Yuletide Mystery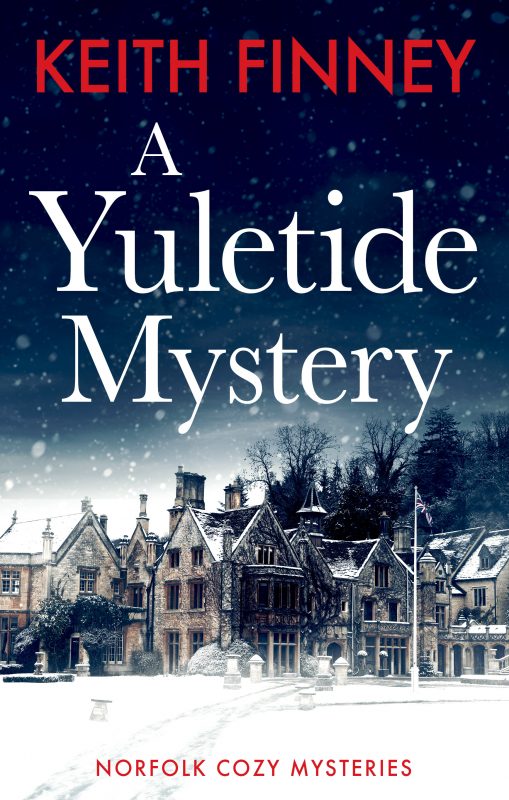 A man vanishes without a trace from a Tudor Manor House, a family feud explodes and a telephone call to say someone will die before midnight on Christmas Eve.
The Stanton family are hosting their annual Yuletide party for the villagers when Percival Stanton, a distinguished history professor, disappears. Old family feuds, a near-fatal car accident, professional rivalries and a ghostly apparition complicate the search for Percy.
Ant and Lyn have twelve hours to solve this fiendishly complex case before time runs out - and the threat that someone will die. As they uncover conflicting clues that point to a sinister plot, the pressure is on our amateur sleuths to find Percival  before it's too late.
Set in the evocative landscape of Norfolk, this baffling Christmas-themed cozy mystery with its thread of humour, a bucketful of snow, sparkly decorations and growing romance between our two lead characters, will keep you on the edge of your seat until the very end - and put you in the mood for a cracking Christmas!
A Yuletide Mystery is the sixth book in the Norfolk Cozy Mystery series that features fast-paced action, surprising plot twists and compelling characters.
If you like the Faith Martin, Joy Ellis or Betty Roland Mysteries, then you'll love Keith Finney's Norfolk Cozy Mystery thrillers.
Pick up your copy today for £2.35 OR for £0.00 with kindle unlimited!