Norfolk Cozy Mysteries Compilation Books 1 to 3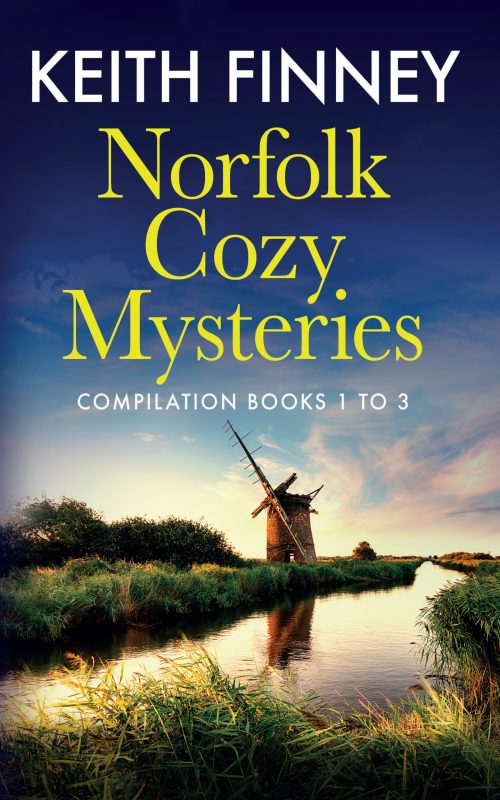 A Sizzling Set of Fast-paced Whodunnits to Test the Smartest of Sleuths!
Dead Man's Trench
The corpse of a hated local man is discovered, smelling of whiskey and with his head split open, the police conclude its suicide; Ant and Lyn aren't convinced. As they uncover disturbing clues that point to murder our amateur sleuths have only days to prove their theory. After that, DI Riley will close the case - and leave a killer on the loose. Set in the evocative landscape of Norfolk, this baffling cozy murder mystery, with its thread of humour and hint of romance between our two lead characters, will keep you on the edge of your seat until the very end.
Murder by Hanging
Ethan Baldwin hangs from a tree in Woods just outside the quiet Norfolk village of Stanton Parva. Ant and Lyn are sure someone murdered Ethan and set out to bring his ruthless killer to justice. Suspects include a greedy land developer, a vicar in turmoil and a businessman about to lose everything. A nail-biting tale that will keep you guessing as you turn each page.
The Boathouse Killer
Geoff Singleton was wealthy, successful and hadn't a care in the world having recently married the love of his life, Hanna. Except someone murdered him. A jealous boyfriend from Hanna's past is seen in the village, an investor in the victim's investment company stands to lose a fortune, and fake police officers throw their weight around. Emotions run high as Ant and Lyn work at fever pitch to separate truth from lies and find Geoff's killer. 
If you like the Faith Martin, Joy Ellis or Betty Rowland's Mysteries, then you'll love Keith Finney's Norfolk Cozy Mystery thrillers.
Pick up this exciting series today!
Order Now!