Miller's End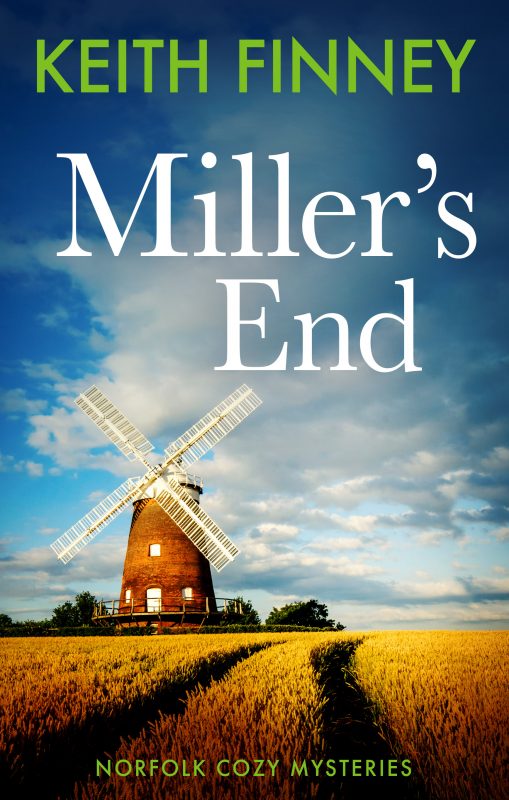 Forty-five minutes ago, the owner of an ancient Norfolk windmill joked happily with his visitors. Now he's dead. An innocent accident or murder? Time is running out to uncover the truth.
Burt Bampton lived for his work - and preserving Norfolk's heritage. How could a man used to skipping up and down the mill's narrow stairs suddenly slip and fall?
Detective Inspector Riley is confident it was a tragic accident.
Ant and Lyn think different, and as disturbing coincidences begin to emerge all the evidence points to murder. Greed, jealousy and betrayal take our amateur sleuths on a baffling journey to uncover the appalling truth.
Set in the evocative landscape of Norfolk, this compelling cozy murder mystery, with its thread of humour and hint of romance between our two lead characters will keep you on the edge of your seat until the very end.
Miller's End is the fourth book in the Norfolk Cozy Mystery series that features fast-paced action, surprising plot twists and believable characters.
If you like the Faith Martin, Joy Ellis or Betty Rowland's Mysteries, then you'll love Keith Finney's Norfolk Cozy Mystery thrillers.
Pick up Miller's End to discover this exciting series today!
Order Now!